blog
British vs American Chocolate: Trying British Chocolate for the first time!
14th March 2017
As a British company, we here at Jolly Goods are proud to show off the products which we ship worldwide. For those of you who have tasted British chocolate you will know that there is nothing better than taste of Cadburys & co made in Britain! We wanted to highlight some of our favourites below and explain just why British Chocolate is the best!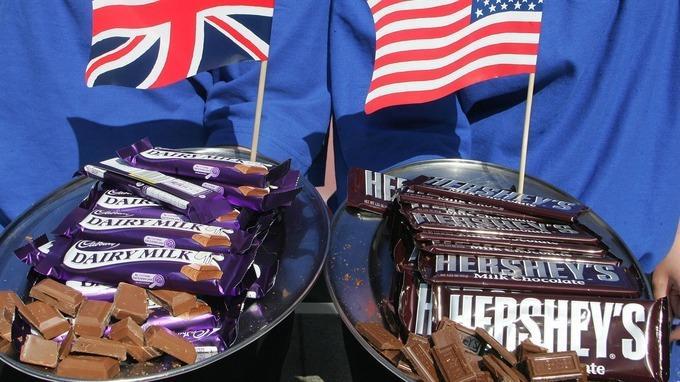 First up we have everyones favourite - Cadburys Dairy Milk
Deliciously creamy milk chocolate in a bar. Cadburys Dairy Milk can also be found in a number of different flavours including Dairy Milk with Oreo, Marvellous Creations (jelly popping Candy!) and Medley (which includes Hazelnuts and raspberry pieces)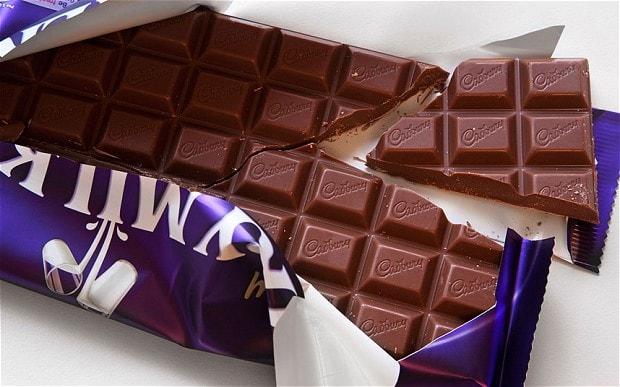 Another favourite is Maltesers, which have recently expanded their collection to include Maltesers bunnies and Malteasers bars (which you can find in our Make your own boxes!). Maltesers are famous for including the perfect combination of aerated crunchy nougat with delicious milk chocolate. If you haven't tried them before we suggest a packet of Maltesers is one of the first on your list of British Chocolates to try!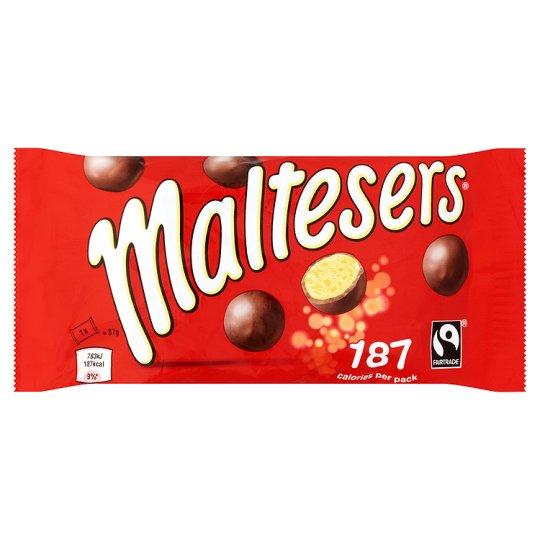 The Mars Bar! A famous British saying is a Mars a day keeps the Doctor away! The perfect combination of milk chocolate, Caramel and a soft nougat centre!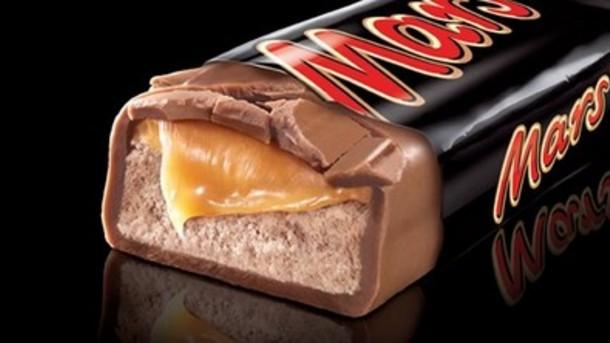 Terry's Chocolate Orange - A classic British gift for chocolate lovers is the chocolate orange. Available in milk or dark chocolate, with a hint of orange flavour. The Chocolate Orange can be divided into segments, perfect for sharing. However, many Brits will be familiar with the phrase - It's not Terry's, its MINE!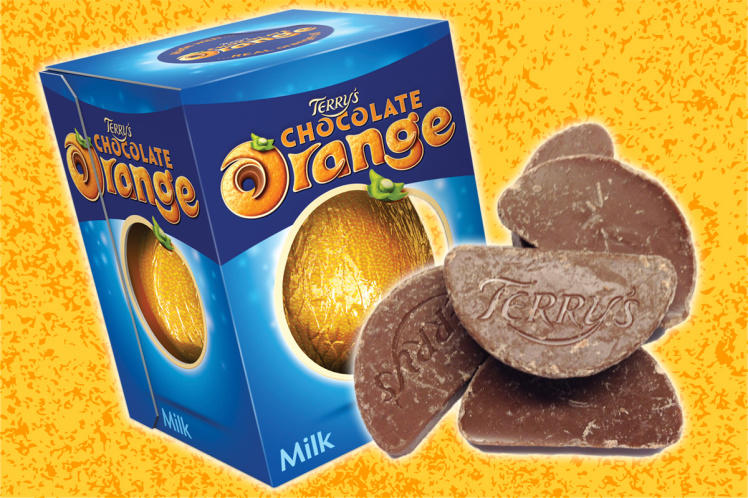 They say no one does Easter like the Brits and supermarkets in the UK are filled with offers on Easter eggs in the run up to Easter. Creme Eggs and Mini Eggs are the go-to confectionary in this space, with Large chocolate Eggs from every chocolate brand imaginable also filling the majority of the shelves. Here at Jolly Goods we currently have our Easter Bundles available, with a both Cadburys and Maltese themed boxes which include not only the large boxes, but also the smaller eggs and confectionary items associated with Easter. You can view all our Easter boxes here, with delivery to the USA starting at $4 for these items, they certainly can help you have a British themed easter at a reasonable price!
We hope you enjoyed this overview of just a small selection of whats available when buying British Chocolate! Please be sure to check out www.jollygoods.co - We have a number of preset boxes, as we as our Make your own boxes, which allow you to create your own chocolate box and have it delivered to your door anywhere in the world!
Have a Jolly Good day!